Dr Ph Martins Watercolors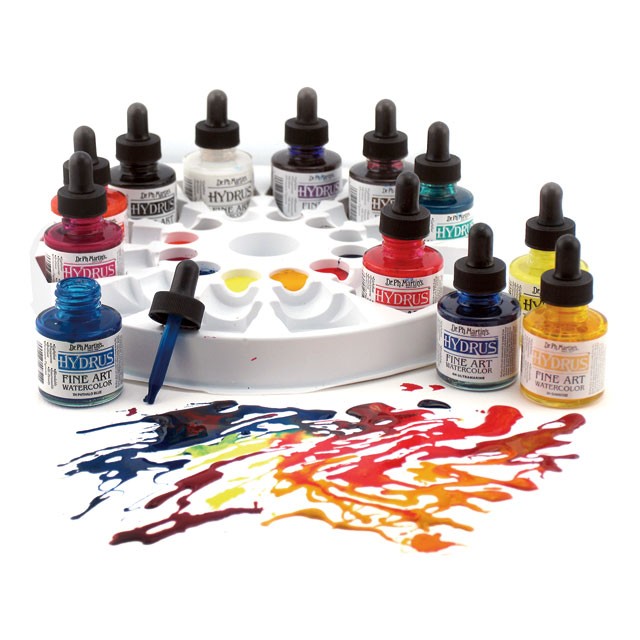 Dr. Ph. Martin's has over 80 years of experience manufacturing high quality art products right here in the U.S.A. Their watercolor ink products come in a variety of concentrations and colors and are ideal for a broad range of projects and surfaces, and can even be used in most writing instruments. In a glass bottle with a dropper, these inks are up to 50% brighter than watercolor tubes and are incredibly easy to work with.
Please choose a subcategory below.
Synchromatic Transparent Watercolors by Dr. Ph. Martin's are perfect for designers, illustrators, advertising, graphic arts, and is excellent for use on a variety of different surfaces, giving the ultimate in brillance, transparency, and easy handling.




Hydrus Watercolor ink by Dr. Ph Martin's delivers the same brilliance and permanency of traditional watercolor tubes in a convenient glass bottle, and can even be used in technical pens, calligraphy fountain pens, and airbrush.




Radiant Concentrated Watercolor ink by Dr. Ph. Martins is especially preferred for photographic surfaces and flat washes with brilliant and radiant tones, and is even perfect for dyeing fabrics.