Lumiere 3D Adhesive & DImensional Metallic Paint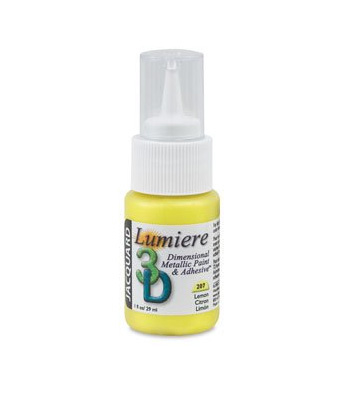 Lumiere 3D is a dimensional paint that doubles as a powerful adhesive. Coming in a variety of beautiful pearlescent and metallic colors, Lumiere 3D can be used to adhere objects to practically any surface including natural and synthetic fabric, paper, wood, clay, canvas, plastic, glass and more! Use as a bead glue, for embellishing, painting and writing on T-shirts, greeting cards, scrapbooks, shoes, fabric, leather and much more. Works excellent on both light and dark surfaces. Completely washable after drying 72 hours.
Sorry, no items in this category.