FW Pearlescent Acrylic Inks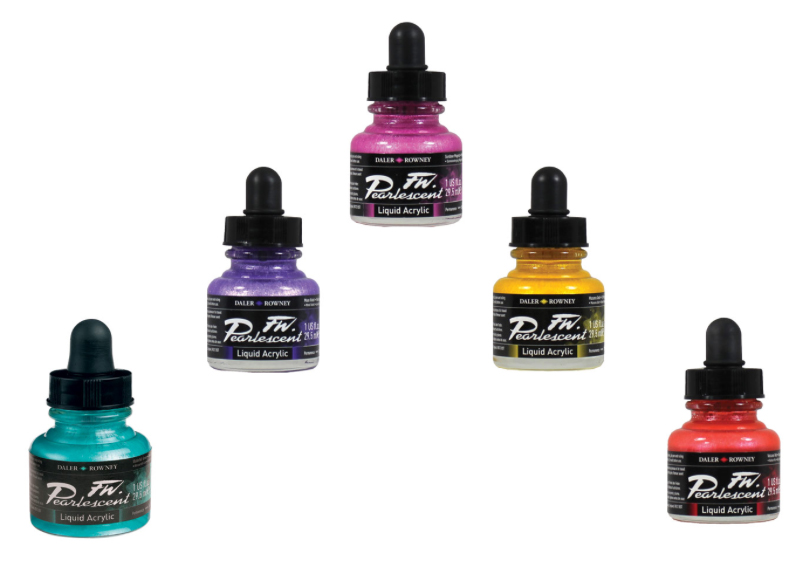 A unique range of acrylic colors that produce a shimmering pearl effect. Water soluable when wet but dry to a water resistant film. All colours are good to extremely lightfast. Can be applied with pen, brush or airbrush and adheres well to wood and leather as well as paper and board. 1 oz. jars. Made by Daler-Rowney in England.
Click here for complete color chart.