Golden High Flow and Fluid Acrylic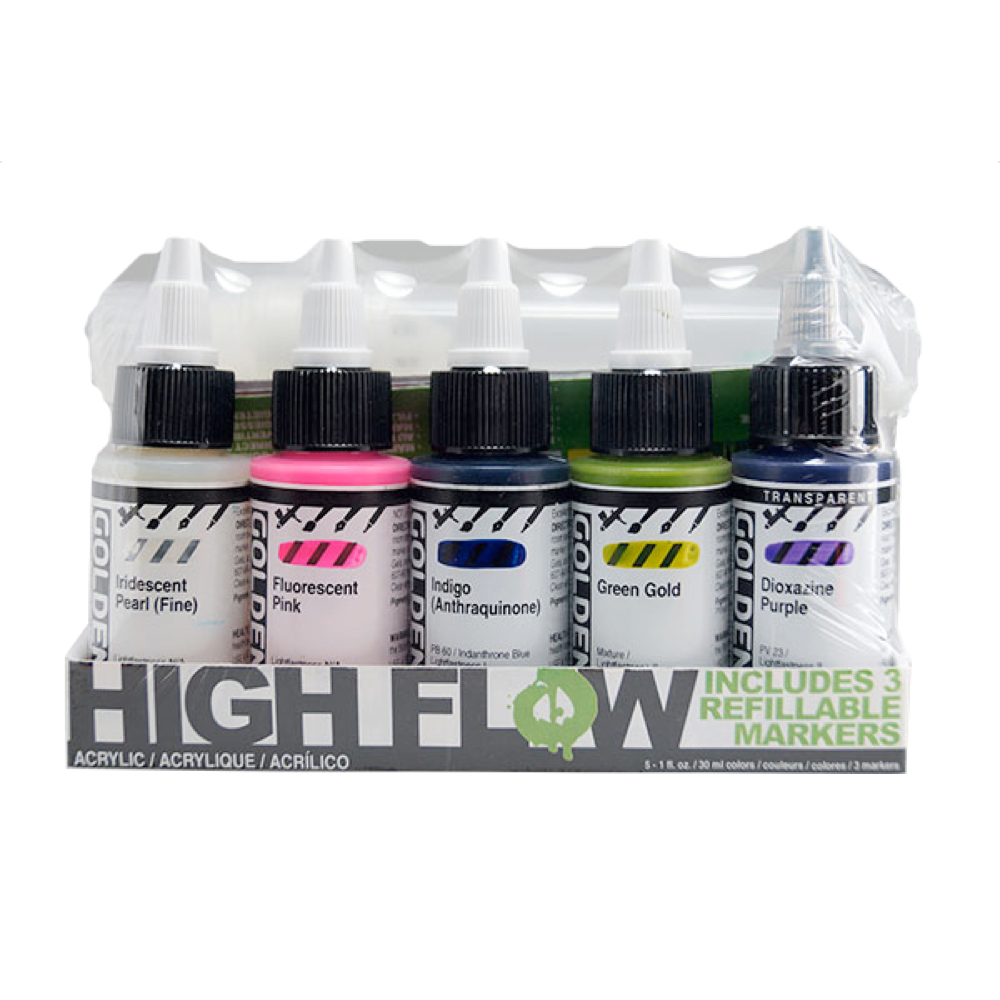 Golden High Flow has an ink-like consistency that can go from brush to marker, or dip pen to airbrush. Made with finely ground pigments and flow improvers to create a very thin and free-flowing paint. Ideal for Mixed Media, Calligraphy, staining, and leveling.
Golden Fluid Acrylics are created with the same lightfast pigment load as Golden Heavy Body colors in an acrylic polymer, and offer very strong colors with a consistency similar to heavy cream. Ideal for spraying, brushing, staining, fabric applications, and can be mixed with other Golden colors and mediums.