Inkless Pens by Napkin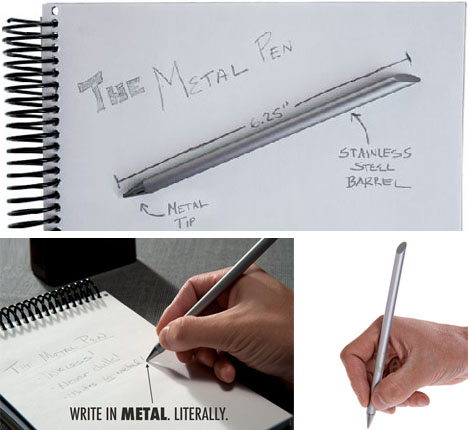 These inkless pens were a collaborative project between the stationery experts at Napkin, Italian designer Sergio Mori, and sports car innovators Pininfarina. The writing tip is forged with an exclusive metal alloy trademarked Ethergraf, which makes marks by the process of oxidation. The tip will never wear out, and each style is independently elegant and unique.
Please choose a subcategory below.
Featuring a unique ergonomic shape crafted of recycled fine wood, the Cuban Forever has a sophisticated, natural look and a unique and easy feel. This innovative line of writing instruments requires no ink and no refill, and is entirely handmade in Italy.




The Pininfarina set is the top model of Forever line, taking inspiration from the Cambiano concept-car, combining aluminum, wood, and elegant lines to create a sleek and innovative style.