Com-Art Airbrush Colors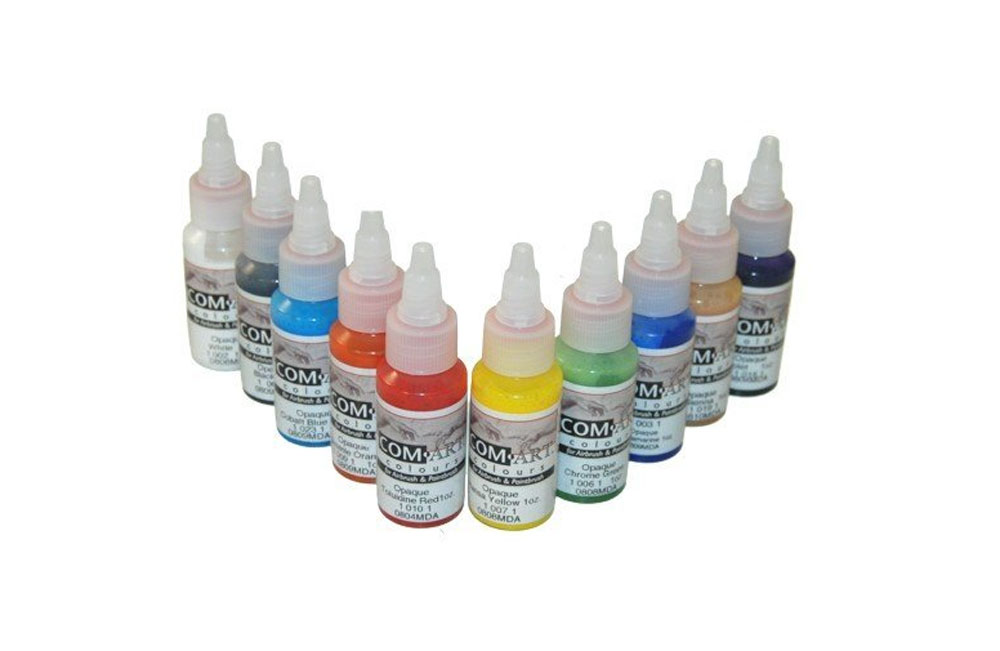 Com-Art is a professional airbrush color line that offers the artist versatile with their work. The base of this paint consists of a common-hydro-carbon binder that allows Opaque and Transparent colors to be used together without bleeding. Non-toxic and ready to use out of the bottle, Com-Art paint never needs to be filtered or strained. Each color is heavily pigmented and lightfast and provide superior atomization, smooth spraying, and they dry instantly.
Sorry, no items in this category.