Royal & Langnickel Soft-Grip Brushes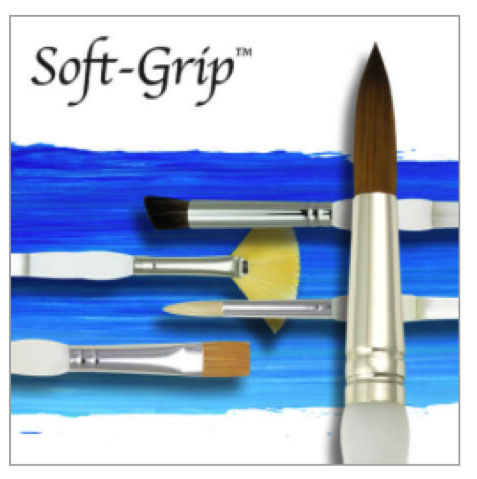 With a variety of hair types, shapes, and sizes- there is a Soft-Grip brush for nearly every project! Each has a clear acrylic handle that is tipped in a color that signifies what hair type it is. The patented Soft-Grip gives extra comfort and control while painting, Easy to clean, with rust-proof aluminum ferrules.
Please choose a subcategory below.