Sealing Waxes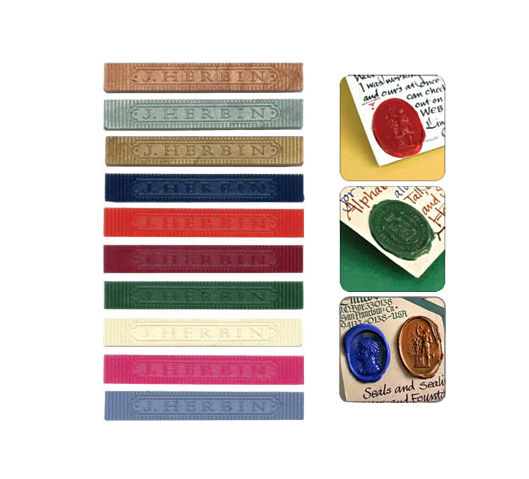 Generations of remarkable people, from Louis XIV to Coco Chanel, have used this traditional sealing wax, and it is well known around the world as one of the highest quality sealing waxes ever made.
La Societe J. Herbin, Maitre Cirier a Paris, was established in 1670. M. Herbin was a sailor, and from his many journeys to India he brought back to Paris formulas for manufacturing sealing wax. His special lacquer formula improved the quality of the seals in adhesion and neatness, helping him to become famous throughout the kingdom.
Then as today, sealing wax was used for documents and correspondence, but also in decoration and bottling. J. Herbin has supplied Chanel from its beginning with wax used for finishing touches on their perfume bottles.