Tombow Dual Brush Pens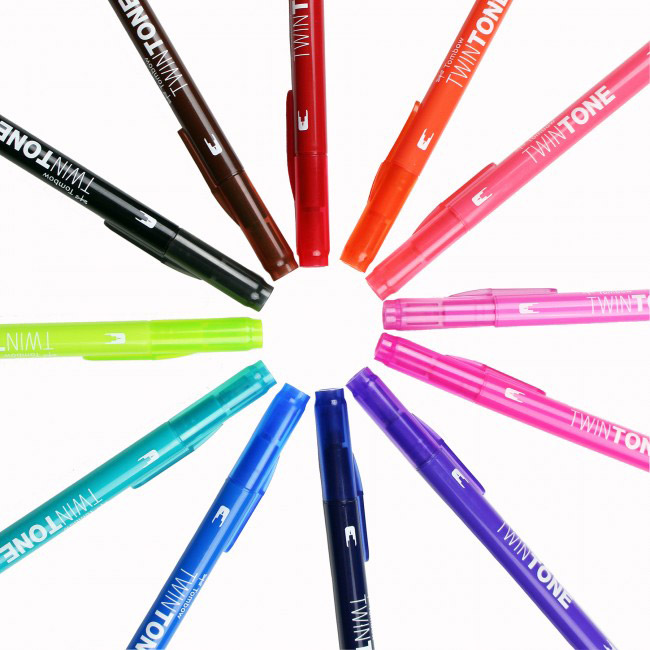 Dual Brush Pens have two tips - a versatile, flexible nylon brush tip and a fine tip for smooth lines, with a single ink reservoir ensuring exact color match. Create fine, medium or bold strokes by a change in brush pressure or draw consistent lines for borders, graphics and tight drawings with the fine tip. The water-based ink is blendable, odorless and acid-free.
For coloring, stamping, lettering, journaling and general crating.