UB ARC101/ARC501 Supply Kit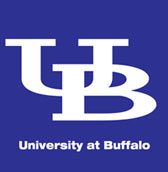 As Buffalo's leading art and design supply store since 1959, Hyatt's has long enjoyed a trusting relationship with UB Architecture students. Our kits contain the first 47 of the 48 items on the Set of Required Materials on the official UB list. All products in our kit have been pre-approved by your UB instructors.
Convenient home delivery is just $20. Please note that due to the size of the shipping box, Architecture kits can not be sent to PO Boxes or Campus Mail Boxes.
Kits can also be picked-up at our 910 Main St, Buffalo store. Our store is just 4.5 miles from the UB South campus and can easily be reached by car, on the NFTA Metro or on the UB Blue Line shuttle (Transit Map.)
Kits are available for immediate pick-up or shipping. Be sure to place an order today to guarantee availability, kits have sold out in previous years!