Pantone PMS Solid Chip Pages Matte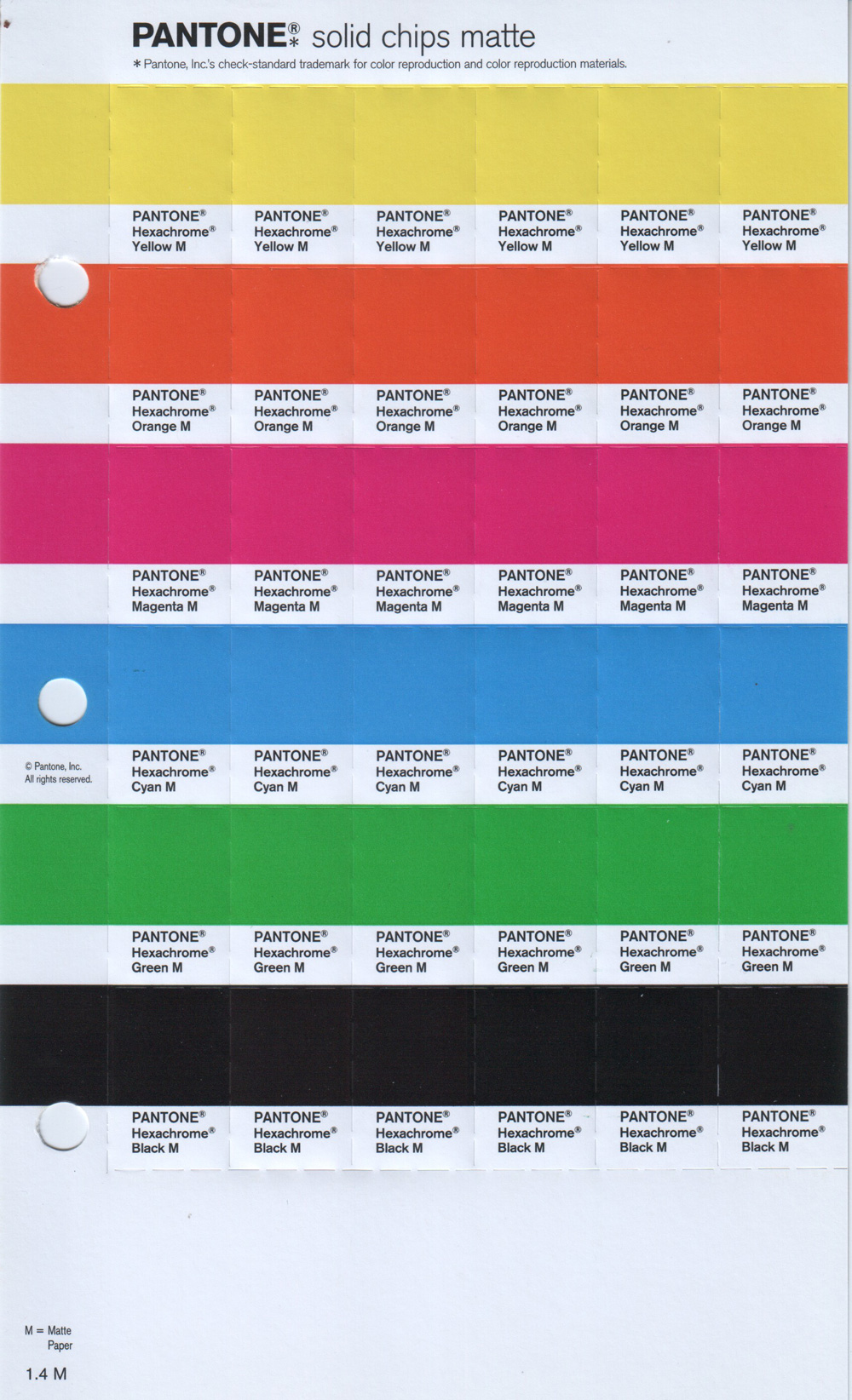 Pantone created new versions of their popular Solid Chips Books in January, 2005. The new books had larger Pantone chips pages, measuring 5.5" x 9.25", allowing for 25% larger chips of each color and larger type sizes for important descriptive information. The colors, color formulations and page arrangements had remained the same. The new binders are larger, but have the same three-ring size accommodating both Original size and New replacement pages. For your choice and convenience, Hyatt's maintains the world's largest inventory of both Original and New pages.
As of May, 2010 Pantone has discontinued the Matte chip line. Pages available while supplies last.
Sorry, no items in this category.