Pantone PMS Metallic Chip Pages Coated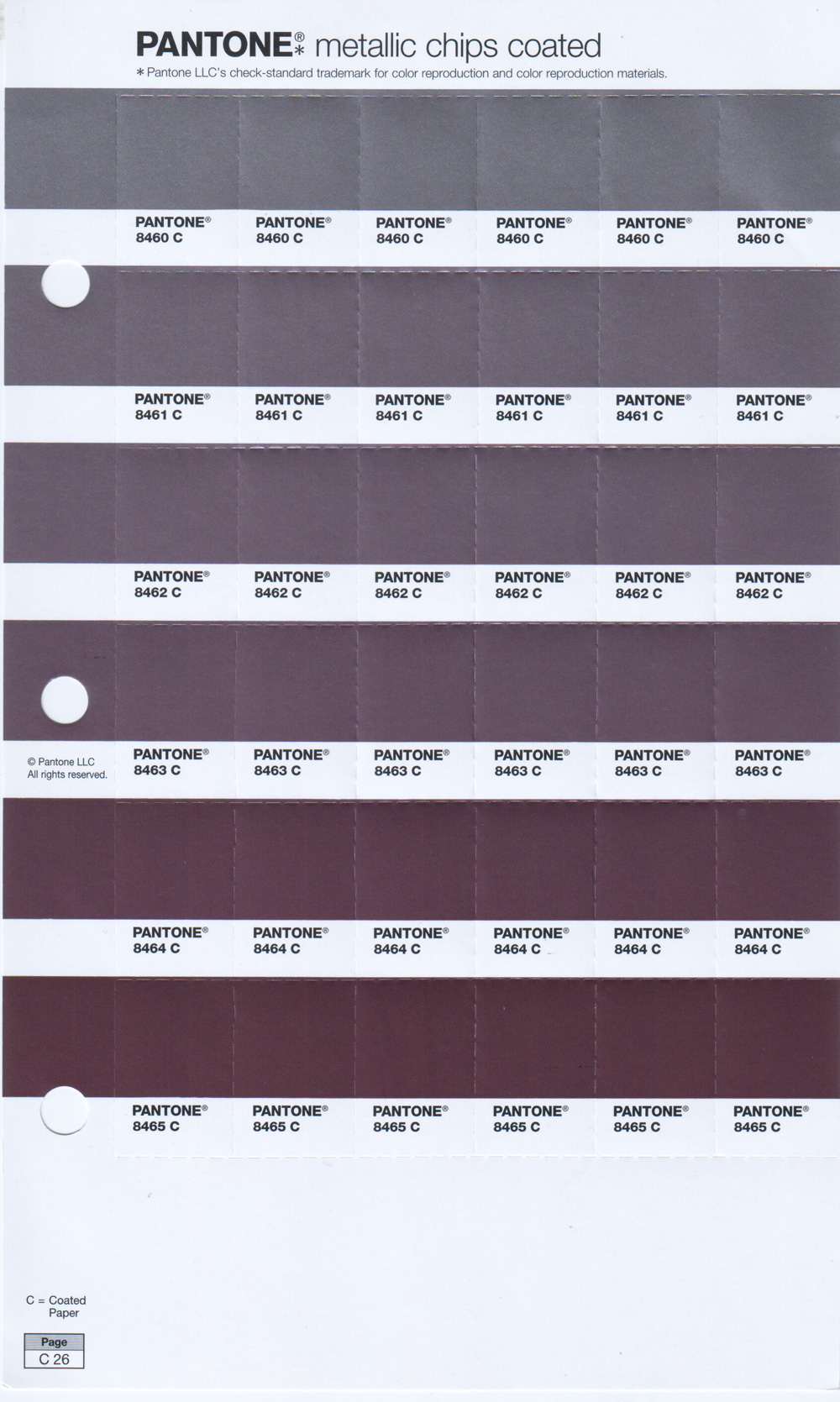 Pantone created a new version of their popular Metallic Chips Books in March, 2006. The new book has larger Pantone chips pages, measuring 5.5" x 9.25", allowing for 25% larger chips of each color and larger type sizes for important descriptive information. Most importantly, they have added 97 new colors. The new binders are larger, but have the same three-ring size accommodating both Original size and new 2006 replacement pages.
For your choice and convenience, Hyatt's maintains the world's largest inventory of both Original and 2006 pages.