Pantone Plastics Selectors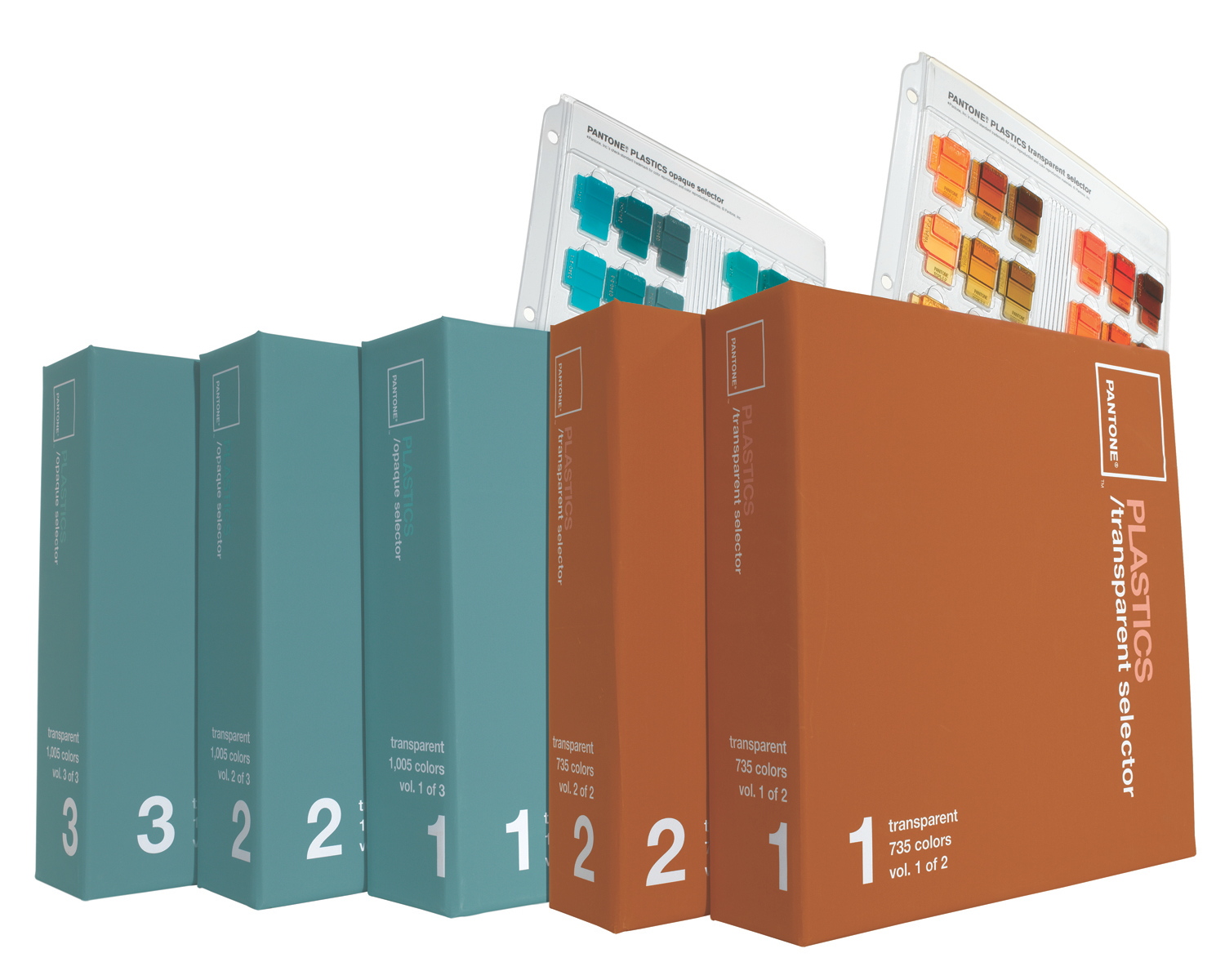 The Pantone plastics selector collection provides a comprehensive color palette that can be applied across multiple substrates. The complete set, Hyatt's A26950, contains a full palette of 735 transparent colors and 1,005 opaque colors. Each color chip provides three steps of thickness to display different levels of translucency. Selectors are conveniently arranged and stored in custom three-ring binders. All chips have a gloss finish. Opaque chips also include a matte finish.
Separate sets of just transparent plastic colors, Hyatt's A26956, or just opaque plastic colors, Hyatt's A26951, are also available. Individual replacement plastic chips are available to replace frequently used colors.