Heat Transfer Media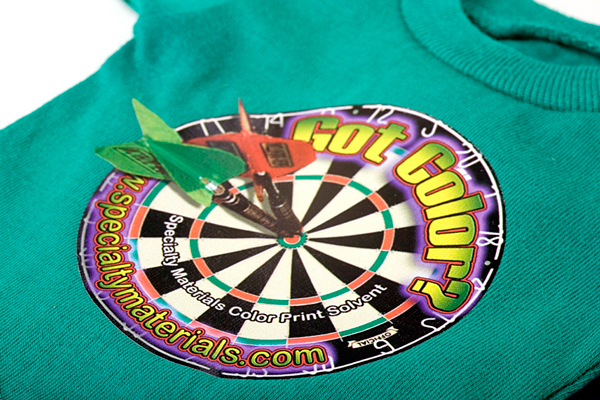 Edge-compatible heat transfer films made by Specialty Materials, FDC, and Gerber. Print on these films with your Gerber Edge, then heat transfer using a standard heat press.
Please choose a subcategory below.
Textile graphics film for printing on the Gerber EDGE Series printers with GerberColor Spot, Medal, and Process colors. Offers excellent printability and washability on a variety of fabrics, including cotton, polyester and less standard polyamide substrates such as Nylon. Contact Hyatt's Customer Service with questions.




GlitterPrint is a metallic heat transfer film, for textiles, that is Gerber EDGE printable and punched for use with Gerber plotters. Use Transfer and Seal transfer tape for easy transfer stability and improved image life. Contact Hyatt's Customer Service for more information.




Thermal transfer printable, matte white, economy PVC heat transfer vinyl for textiles. 6 mil, blockout film features a matte finish for producing vibrant full color images. Ideal for Gerber Edge Series printers.