Convex Sport Decal Material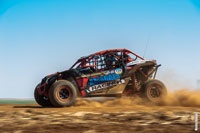 Convex is a series of soft, flexible, printable vinyl films (GearWrap and Convex High-Bond for example) and corresponding laminates used to create durable, thick graphics and decals for a variety of different applications. MotoWrap is not as aggressive as Convex High-Bond, but it is less expensive and easier to install. See the Convex Material Matrix.
Please choose a subcategory below.