Hardbound Portfolios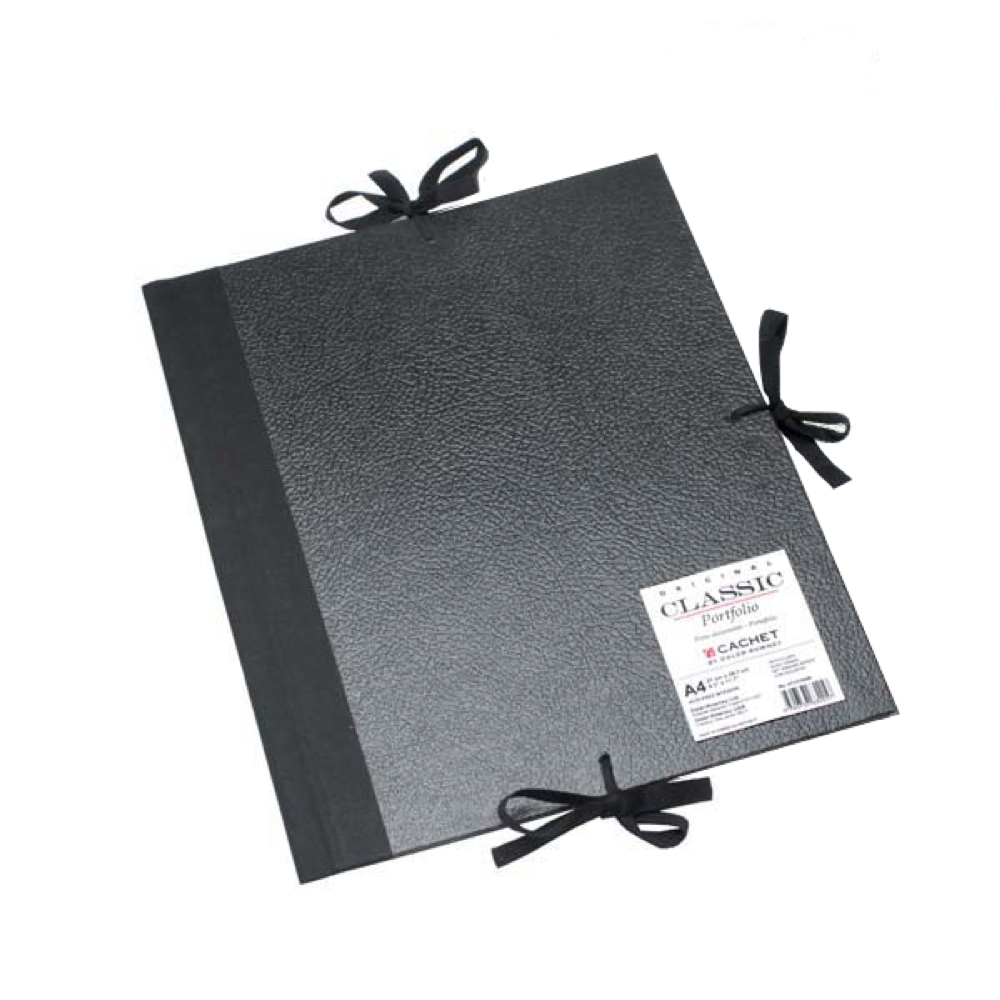 These traditional cloth covered portfolios were updated by Cachet to include cool pastel colors along with black trim and heavy black cloth bindings and ties. Rigid board keeps the lightest drawings safely stored with paper flaps to keep smaller drawings from falling out.
Please choose a subcategory below.
The Cachet Classic series has been known for its premium quality since 1956. The Classic Black Portfolio features an acid-free lining durable binding hard cover and cloth ties.




The Cachet Studio Portfolio features an acid-free lining, durable cover with elastic band closure. Available in a range of colors.




The Prat Start 0 Essential Portfolio is constructed from sturdy and light black polypropylene. Inside top and bottom flaps protect artwork from rain and dust.