Montana Chalk Sprays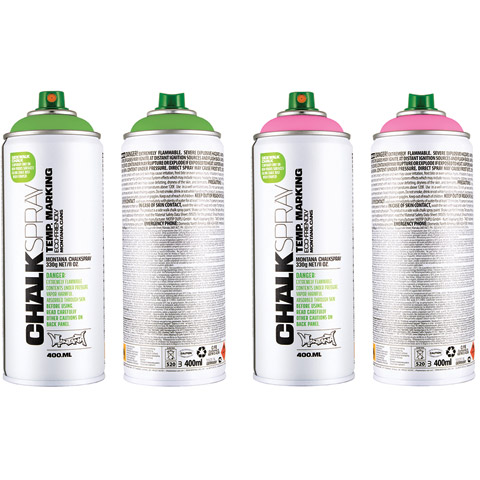 Montana Chalk Sprays feature the look and feel of a rough chalk effect. Environmentally friendly chalk-based pigments sprays will stay for several days to weeks depending on climate and weather conditions. Perfect for events, advertisements, marketing campaigns, landscaping and outdoor activities. Available in 10 colors.
Click here for complete color chart.