Montana Acrylic Inks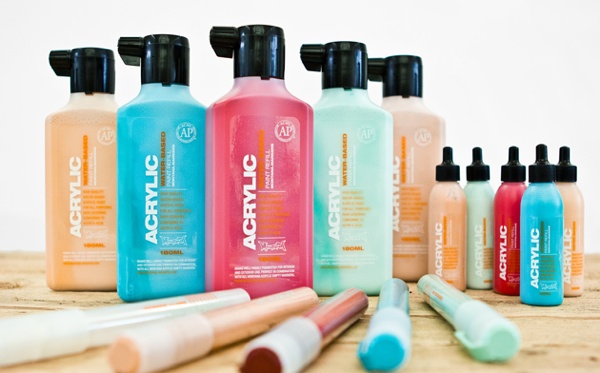 The Montana Acrylic Marker range offers brilliant water-based, pigmented, acrylic matte colors that match colors available in the Montana Gold spray paint range. These inks are prefect for filling any empty marker, refilling you Montana Acrylic Markers or painting with brushes or other tools. Refills available in 25ml and 180ml bottles.
Click here for complete color chart.