Createx Wicked Airbrush Colors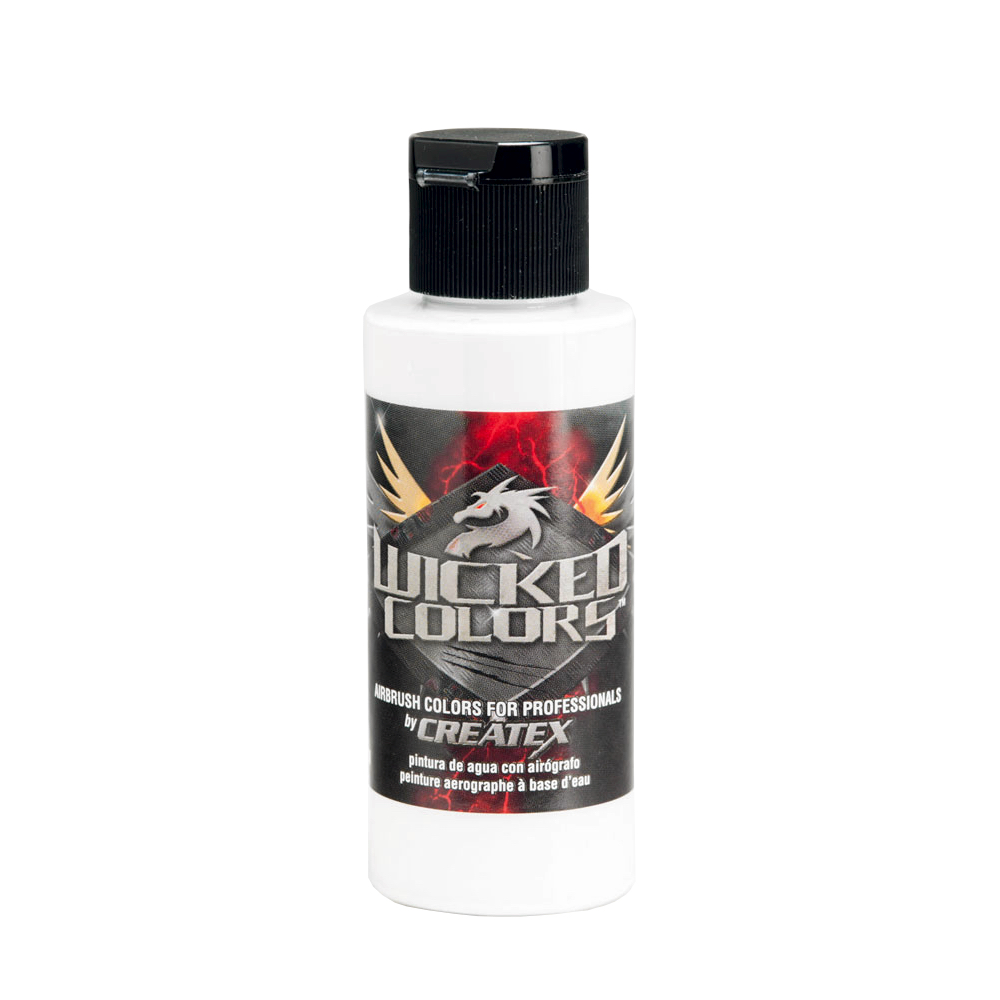 Wicked Colors are waterborne, meaning that they contain solvent for exceptional performance. They are a lightfast, multi-use paint perfect for t-shirts, signs, automotive, wall murals and more. The acrylic binder is very durable, intended for exterior applications without top-coating and is water-resistant after curing.
Colors depicted in the product pictures are as being used over white, with the exception of Wicked Black which is over black. To see what the colors look like over black, please visit the Createx Colors Wicked Colors webpage.