Block Printing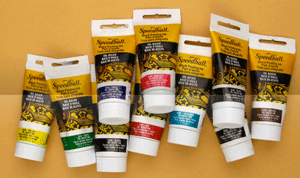 Block printing is an ancient form of art that allows the artist to print multiple copies of prints from either wooden or linoleum blocks. New softer, eraser-based materials such as Speedball Speedycut are safer to use since they cut easily with little chance of skipping. Cut your design, spread ink with a brayer and print!
Click here for complete color chart.
Please choose a subcategory below.