Montana Tarblack Spray Paint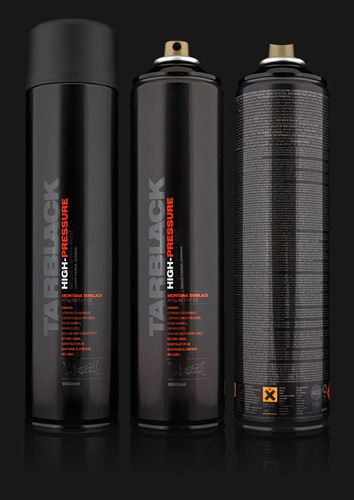 Montana Tarblack is available in both a High Pressure 600ml Can and a Low Pressure 500ml Can. The 600ml Tarblack features a Gold Fat Cap for extra wide lines, and offers a rich, deep black finish The 500ml Tarblack comes equipped with a Fat Cap White/Pink for tight wide lines. Both cans are winter-proof, achieving optimal performance even in cold climates.
Click here for complete color chart.