Montana Black Markers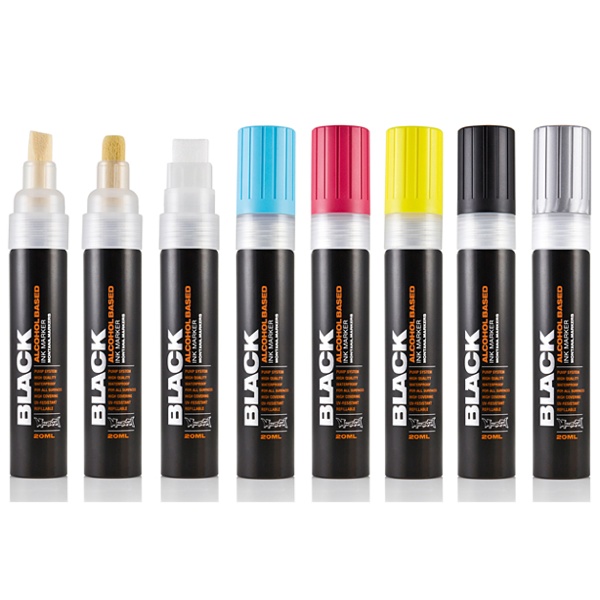 Paint Ink Markers and Dye Ink Markers from the Montana Black line. Both styles are full refillable with replaceable tips. Paint Ink Markers contain 20ml of UV resistant and water-proof Montana Paint ink. Available in 3 sizes of nibs. Dye Ink Markers have 20ml of low-viscosity, high-penetrating, maximum UV resistant Inks.
Click here for complete color chart.