Montana Silverchrome Spray Paint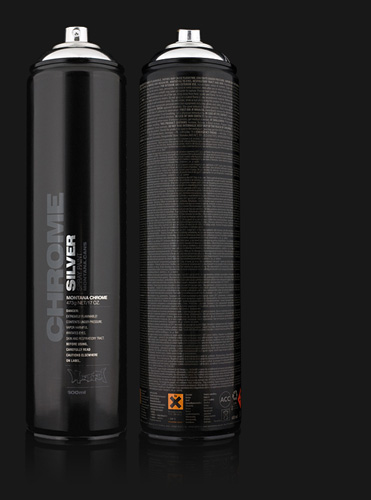 Montana Silverchrome was developed for maximum coverage in minimum time, these cans provide consistent pressure from start to finish for consistent application. The 600ml Silverchrome is equipped with an easily identifiable unique shiny Chrome Fat Cap and leaves a full, deap coat.
Click here for complete color chart.