Molotow One4All Acrylic Markers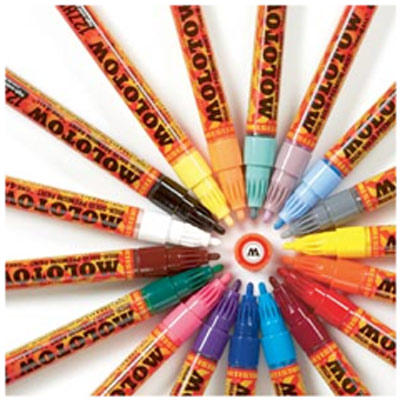 The Molotow One4All marker line contains highly pigmented acrylic-based hybrid-paint in a variety of marker and nib sizes. Features include patented capillary technology, Flowmaster pump-valve, mixing balls, and high-tight cap with rolling stop. Tips are interchangeable and refills are available. Made in Germany.
Sorry, no items in this category.