Golden Tube Acrylics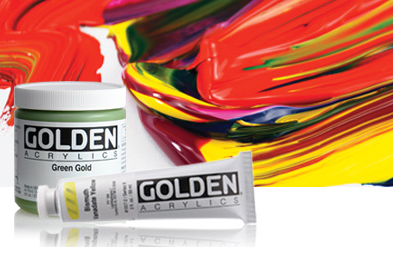 Golden Artist Colors makes acrylics and only acrylics! The finest pigments are mixed with stiff acrylic binder to yield 128 beautiful acrylic paints in 2 oz or 5 oz tubes. All colors dry to a tough, flexible, lightfast paint film. Hyatt's now carries every color and medium that Golden makes! Made in New Berlin, NY, USA.
Click here for complete color chart.