Montana Gold Acrylic Spray Paint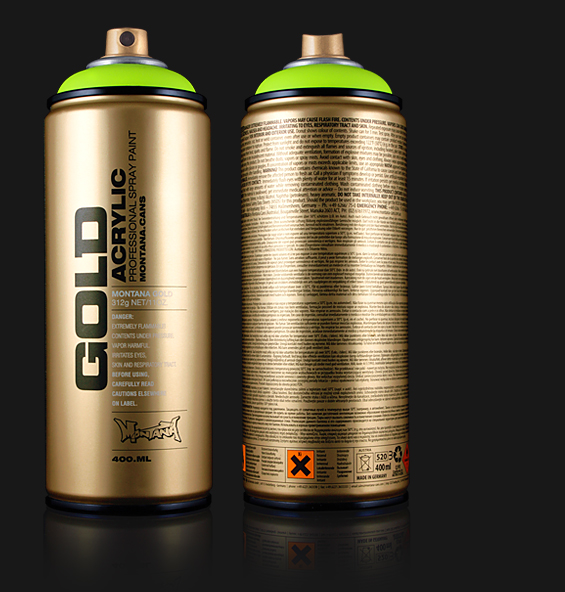 The Montana Gold Acrylic Spray Paint line features a low pressure system that is extremely high-covering, weatherproof and durable. This quick-drying spray allows for ease and control when painting with spray cans with no cracking and no color bleaching. Works on canvas, wood, concrete, metal, glass and even flexible surfaces. Line includes over 200 matte, metallic, and transparent colors.
Click here for complete color chart.