Montana Black Spray Paint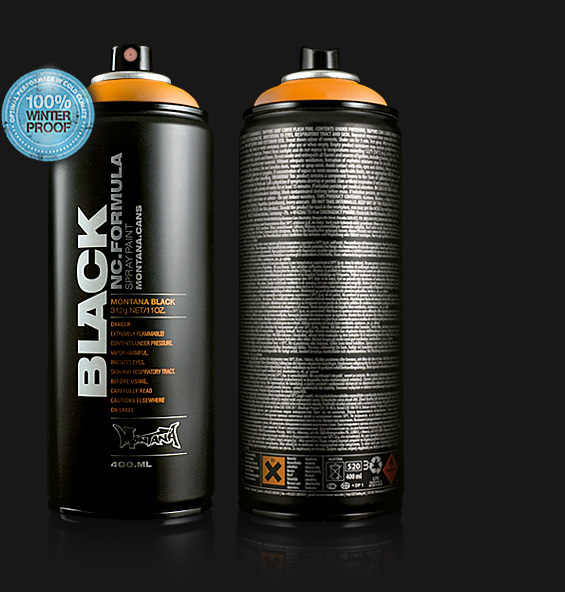 Montana BLACK spray paint is available in a wide range of 187 matte finish colors, including neons and metallics. This highly pigmented, high-pressure, Nitro-Combination based spray paint has a durable finish that is weather proof and winter proof. Short drying time means quick re-application and layering of colors immediately. Non-scented aerosol paint made to the highest quality, health, and environmental standards.
Click here for complete color chart.