Montana Black Spray Paint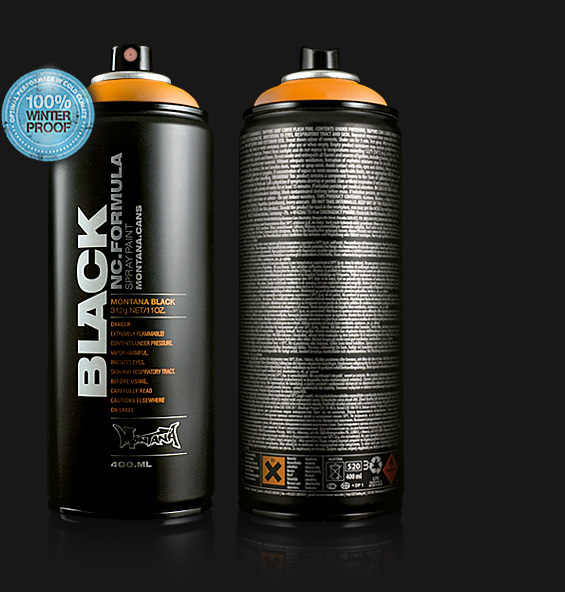 Montana BLACK is available in 102 mattee finish colors. This is a highly pigmented, high-pressure, Nitro-Combination based spray paint with a durable finish. This paint is ideal for working on large surface areas because it is fast-drying opacity optimized paint. For interior and exterior use. 400ml cans.
Click here for complete color chart.