Ironlak Sugar Spray Paint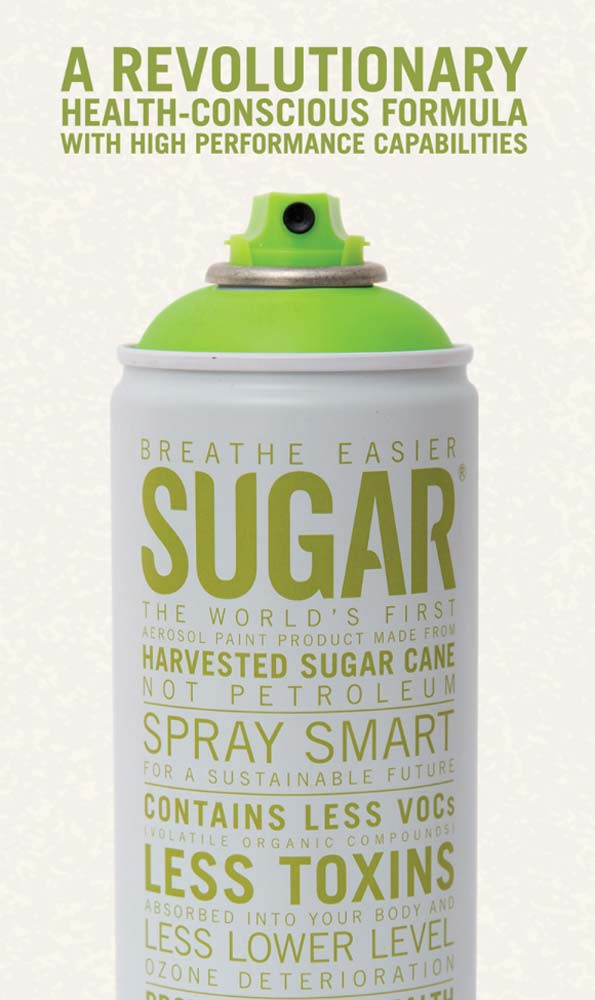 Ironlak Sugar is a revolutionary health-conscious formula with high performance capabilities, for use by Professional Artists. It is the world's first hybrid water and alcohol based acrylic aerosol paint. Sugar is harvested specifically to deliver the highest quality results for artists, with the lowest possible impact on your health and our environment. Vibrant color. Highly opaque. Matte finish. Soft pressure. UV resistant pigments. Extremely low odor. Clean, crisp control. Spray smart for a sustainable future.
Sorry, no items in this category.