KRINK K-80 Paint Sticks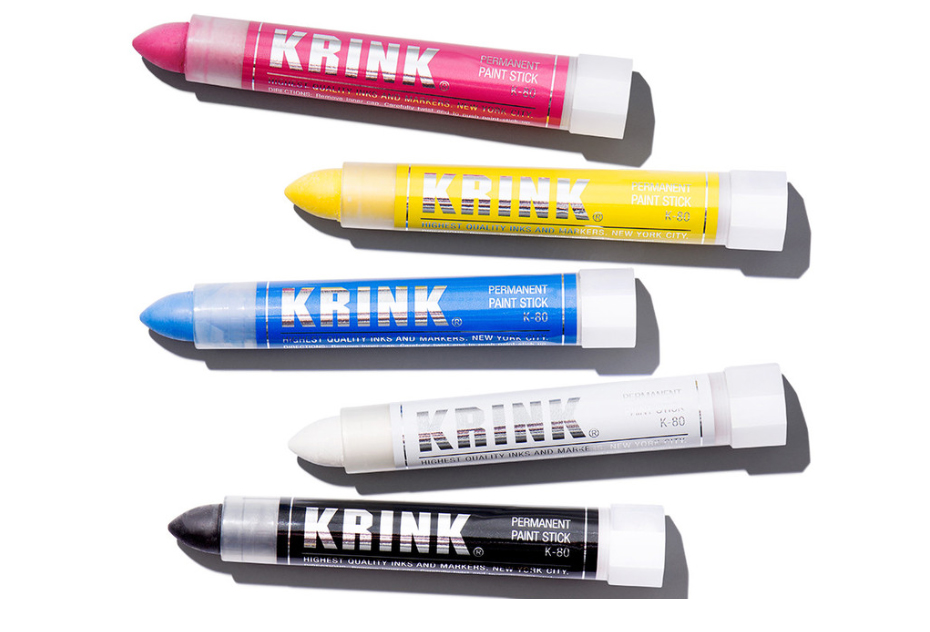 The K-80 paint stick is a solid stick of opaque paint protected by a durable barrel for clean and easy handling.
It will write on almost any surface-smooth, rough, wet, oily or dry. Colors will not run, fade, peel or chip.
Short dry time and low odor.